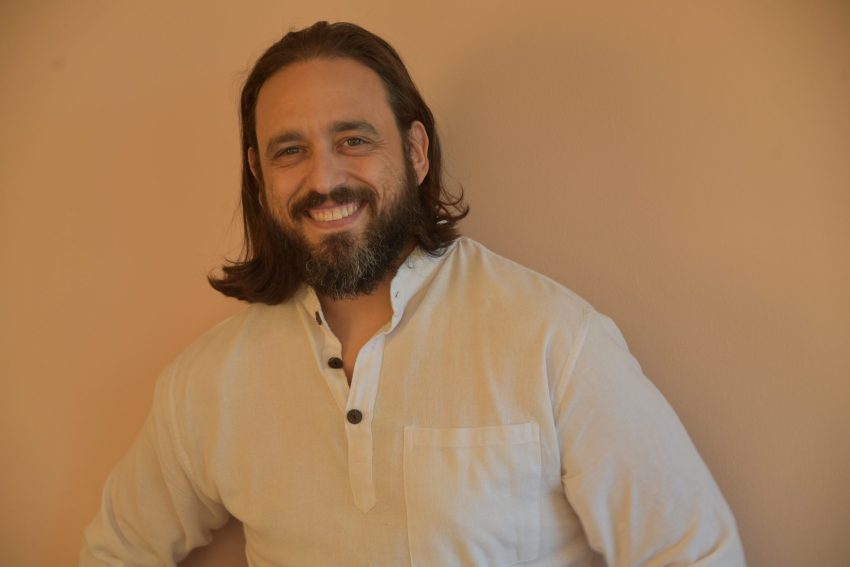 What would make a young award-winning Creative Director at the world's largest ad agency quit his job in New York and walk away from it all?
Insanity? Perhaps. 
But in my case, it was a gnawing suspicion and curiosity that there was more to life than the eat, sleep, work, play lifestyle. I had read in the Bible that Jesus went into the desert for 40 days and came back Christ, ready to take on the Roman army. I heard that the Buddha sat under a tree for 49 days where he obtained supreme enlightenment.
Was enlightenment real? Could 40+ days of solitude be that transformational for everyone? Were those two men leaving an instruction booklet to future generations for how to overcome the worries and stress of our lives? I had to find out.
And so, that is exactly what I did. I quit my job, despite being offered "anything" I wanted to stay. I gave up my luxury high-rise apartment in Manhattan. I gave away or sold all of my belongings and I bought a one-way ticket to India.
Over the next 9 years, I lived in 35 countries with shamans, monks, gurus and tribes. I learned about 16 religions, spiritualities, and ancient tribal traditions and belief systems. I learned everything I could about every single meditation and spiritual practice I could find. All to prepare me for my 50 days of solitude in the middle of a huge forest in northern New Zealand.
Upon returning to the US with my unique knowledge, and seeing the huge amount of people who were consumed with worry, plagued by addiction, and not living their lives to the fullest, I knew I had to share what I had learned with the world.
Nothing brings me more joy than hearing that my films, podcasts and books have helped millions of people transform their lives when nothing else seemed to work. When we put love out into the universe, it always comes back tenfold. Sharing the keys to creating meaning and purpose in life has given me meaning and purpose. I am beyond grateful for the opportunity to keep sharing what I've learned with so many beautiful souls. Peace and love to every single one of you from the bottom of my heart.
Path to Peace With Todd Perelmuter Newsletter
Let the wisdom of ashrams, monasteries and shamans from around the world get delivered right to your inbox.