Meditation, Mindfulness & Spiritual Books (and Audiobooks) by Todd Perelmuter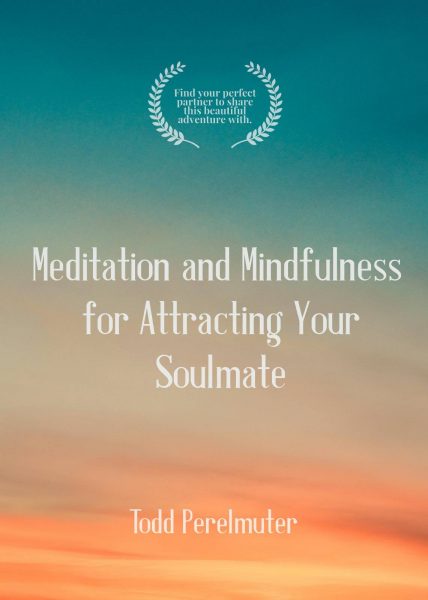 Meditation and Mindfulness for Attracting your Soulmate (Ebook & Audiobook by Todd Perelmuter)
Humans are social beings. We all have a drive inside of us to love and be loved. While we may think finding love is all about looks, wealth, or even personality, in reality, it all goes back to our state of mind. In this book, you'll learn how to love yourself, love life, and find your perfect partner to share this beautiful adventure with.
Spiritual Words to Live by: 81 Daily Wisdoms and Meditations to Transform Your Life
(Ebook by Todd Perelmuter)
Get daily wisdoms and meditations that will transform your day. Whatever you're going through, you can take comfort in these positive reminders and uplifting quotes. All from Todd Perelmuter's 9-year journey through India and around the world.
How to Release Stress Through Meditation
(Audiobook by Todd Perelmuter)
Release stress through meditation.
A meditation audiobook by Todd Perelmuter.
Don't just reduce or manage your stress. Release it completely, and transform the way you view stressful situations so that you stop creating new stress in your mind and body once and for all. 
Stress is one of the greatest killers in modern society. It weakens our immune system; it damages our cardiovascular system; it creates intense mental suffering; and it leads to chronic pain in our neck, back, shoulders, and joints, which makes us more prone to injuries.
Stress even leads to addictive behaviors, poor productivity, anxiety, depression, panic attacks, anger, high blood pressure, sleep and sex problems, headaches and stomach aches, skin and hair problems, and, in some cases, heart attacks and strokes.
In this book, you'll learn how meditation can help you eliminate stress once and for all, how to get started, and how you can apply it to your daily life.
How I Cured My ADHD With Meditation and How You Can Too (Audiobook by Todd Perelmuter)
For both adults and kids, there is an epidemic going around. All across the world, we are losing the ability to focus and pay attention. From 1997 to 2016, schoolchildren diagnosed with ADHD went from three percent to over 10 percent, and it is still rising fast. From March 9th to March 30th of 2020, the proportion of teens diagnosed with ADHD rose 67 percent!
Fortunately, more people are getting help for ADHD. Unfortunately, the most common form of treatment is to prescribe powerful, highly addictive stimulants with potentially serious side effects and even death. ADHD medications are Schedule II drugs, in the same category as cocaine, crystal meth, and OxyContin.
Worse yet, these drugs act as a crutch, robbing a person from developing their innate ability to pay attention and focus naturally.
In this meditation audiobook by Todd Perelmuter, you'll learn how meditation can help children and adults focus and concentrate, calm their bodies and mind, and live happier and more peaceful lives. Hopefully, after learning the techniques in this book, we can turn that attention deficit into an attention surplus.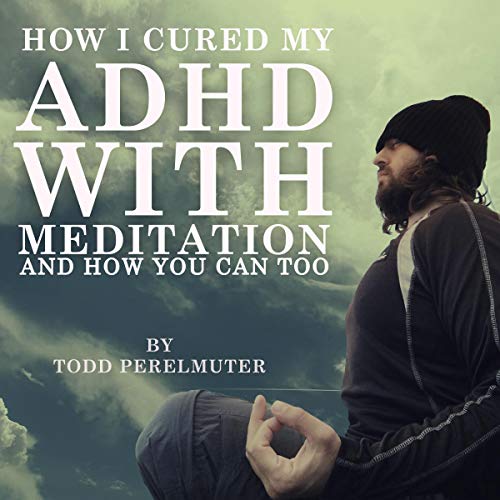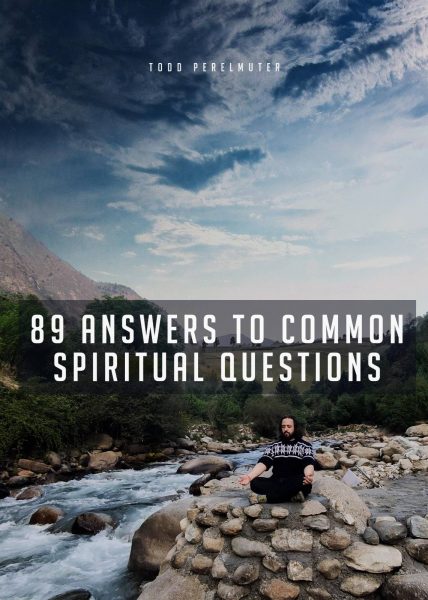 89 Answers to Common Spiritual Questions
(Ebook by Todd Perelmuter)
There are a million books out there about meditation and spirituality. But where are we supposed to get our questions answered? Look no further.

Todd Perelmuter answers some of the most common meditation and spiritual questions of our time.

Todd shares from the insights he's gained over 9 years living with gurus, monks and shamans in 35 countries around the world.
Get Peace & Calm Delivered
Receive the tools and insights for living a life free from fear, negativity and stress.
My books (including audiobooks) on meditation, mindfulness, and spirituality cover a range of topics to help people overcome whatever may be troubling them. These books on meditation will focus on everything from ADD/ADHD to stress, from addiction to grief and other ailments, and so much more. I'll continuously come out with new books on meditation and spiritual wisdom so that everyone can find peace and joy within.