Corporate Meditation
& Mindfulness Programs in New York City
"Every great human endeavor sprang forth first from the mind. To ignore the importance of the mind would be to ignore our greatest asset." — Todd Perelmuter
Corporate Meditation & Mindfulness Workshops in
New York City by Todd Perelmuter
The Biggest Resource We Have is Our Mind.
We no longer live in an age where strength and brute force dominate the world.
With no more than his mind, Stephen Hawking was able to travel to the beginning of time and through black holes, and survive so that he could report back to us what he found.
Today, how a business performs is only as good as the minds who work there.
Imagine a free, corporate performance enhancer with no side effects except a greater sense of fulfillment in life, greater health, and less stress.
Imagine an office that can accomplish in 5 hours what it normally does in 8 hours.
Imagine a place where employees and executives share innovative ideas more often,  where the tough decisions can be made unemotionally and with a clear head.
When an entire workplace has a peaceful mind, this becomes a reality. A chaotic mind only produces chaos, but a peaceful mind is where insight, wisdom, focus, and clarity come from. Just ask daily meditators Ray Dalio (Founder of Bridgewater Associates), Jack Dorsey (CEO of Square Payments and Twitter), Jeff Weiner (CEO of LinkedIn), Oprah, Rupert Murdoch, Phil Jackson, Michael Jordan, Tom Brady, Arnold Schwarzenegger, George Lucas, Paul McCartney, Jerry Seinfeld, or even the employees at Facebook or Google who have all received corporate meditation workshops and seminars.
As a person deeply familiar with the corporate world, the topics that Todd speaks on include mindfulness, meditation, meditation for creativity, self-development, dealing with stress and anxiety, finding and maintaining a work-life balance, loving Mondays, solving problems, focus and concentration, working smarter, and interpersonal skills.
Bring Meditation & Mindfulness to Your Company
Companies that Work with Todd Report...
94% of Americans Suffer from Workplace Stress
According to Stress.org:
90% of all doctor visits are for stress-related ailments or complaints.
63% of all U.S. workers are ready to quit their job due to stress.
Businesses lose up to $300 billion annually due to workplace stress.
56% of employees say stress and anxiety impact their performance.
76% of workers say stress affects their relationships, 66% say it affects their sleep, and 54% say it affects their home life.
Corporate Mindfulness Meditation Programs For Businesses
Success Starts and Ends with a Peaceful, Stress-Free Mind
Todd Perelmuter has often been referred to as the "Success Shaman" for how much his corporate talks improve workplace dynamics and transform the lives and businesses he touches. After spending 9 years meditating and learning about spirituality and psychology around the world, Todd is now working to bring a peaceful, calm and stress-free mind to an over-stressed workforce at home in the U.S. and around the world. 
Armed with the tools to eliminate stress, workers and companies who have seen Todd talk report drastic improvements in focus, productivity, creativity, innovation, profitable decision-making, fulfillment, and satisfaction in their personal and professional lives. This led to fewer costly mistakes, less sick days, fewer instances of HR conflict resolution, and less employee turnover. Profits went up and problems went down.
Every business problem can be solved with a peaceful mind. Having been in the corporate world for over a decade, Todd uniquely knows how to relate to both employees and executives, and makes sure that no one feels burned out or unable to embrace work challenges with enthusiasm and clear thinking.
As a former Copywriter, Creative Director and Comedian, Todd speaks in a humorous, informative, easy-to-understand, and relatable way. He knows the challenges, he knows his audience, and he knows how to connect with them.
Todd knows what workers and businesses need because he spent more than a decade working in ad agencies in New York, Colorado, and Los Angeles.
When he wasn't working, he was performing comedy at nightclubs where he developed the skills needed for public speaking.
Appeals to diverse workforce
Todd has lived all over the world, including in New York City, and understands the rich tapestry and diversity that make this planet so beautiful. He speaks in a delicate way that excludes no group and he appreciates the nuances of the times we live in.
With a background in numerous religions, spiritualities, and the mental health sciences, Todd can speak to audiences of all kinds and makes everyone feel welcome.
Over the course of 9 years, Todd lived with shamans in South America, monks in Asia, and gurus in India. He lived among tribes, in Hindu ashrams, and in Buddhist monasteries. He spent several months meditating alone in forests, caves, and deserts.
He has since taught thousands of people meditation and spiritual wisdom for living their best lives possible.
"Our industry is high stress enough. Then COVID happened. Todd came in and gave the office simple but incredibly effective tools for dealing with stress, sleeping better, and ultimately, performing better at work."
Anthony Green
Managing Director, CemenTech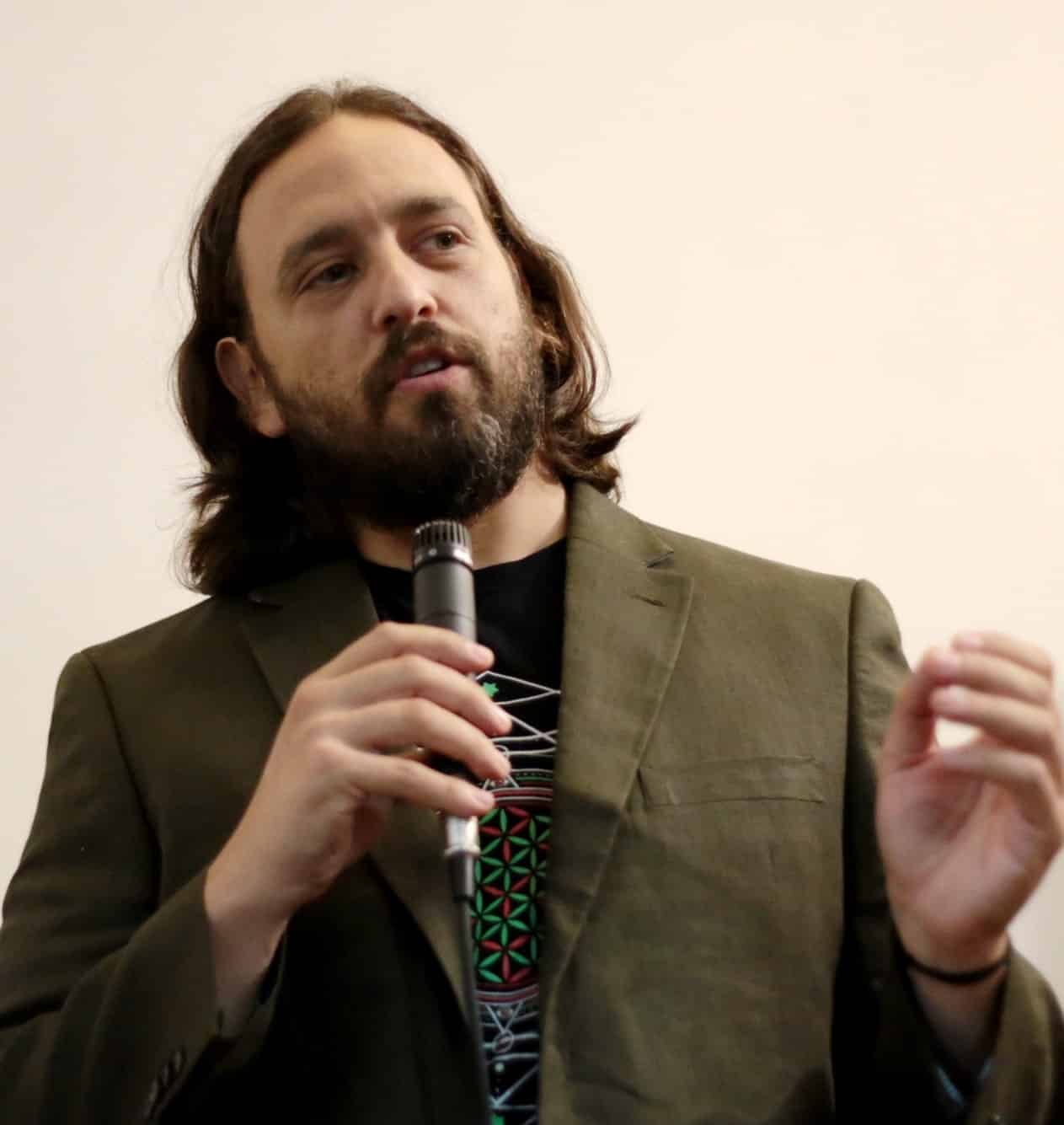 The Most Popular Corporate Meditation & Mindfulness Keynotes and Seminars in New York City
"We have a very diverse workforce at our company. We brought Todd in because of his multicultural background. His lessons are universal and we've already booked him again for next year."
Pete Dixon
President, STI Industries
Offer Corporate Meditation & Mindfulness Programs to Your Employees
"Happy workers make successful companies." — Todd Perelmuter
"Everyone really enjoyed Todd's talk. Because he used to be in the corporate world, we could all relate to what he said and can't wait to have him back."
Lenore King
CEO Freestyle Photo Supplies
"I first saw Todd on the news and decided to reach out. His practical, simple, and entertaining method of teaching has given myself and my company ways to get more creative, productive, and less stressed."
Kyle Davies
CEO OD Action