Path to Peace With Todd Perelmuter Newsletter
Let the wisdom of ashrams, monasteries and shamans from around the world get delivered right to your inbox.
Who you are is who you've chosen to be. Who you will be depends on the choice you make now.
There is a world inside each of us. Where battles rage on. Where pride and ego fight the forces of good and righteousness. Where self-doubt and sadness team up against love and happiness.
Our mind can make hell into heaven and heaven into hell. With so much happening in our mind, it's not easy to live fully — to be a present spouse, a patient parent, a perfect son/daughter, a focused entrepreneur, a fearless artist, or even a fulfilled human. We fail to reach our full potential professionally as well as personally. We get stuck in mediocrity when we could have touched the stars.
That's why the mission of EastWesticism is to turn chaotic minds into peaceful, stress-free, and calm ones so we can all live the life of our dreams.
If we have everything but peace, we have nothing. If we have nothing but peace, we have everything. – Todd  Perelmuter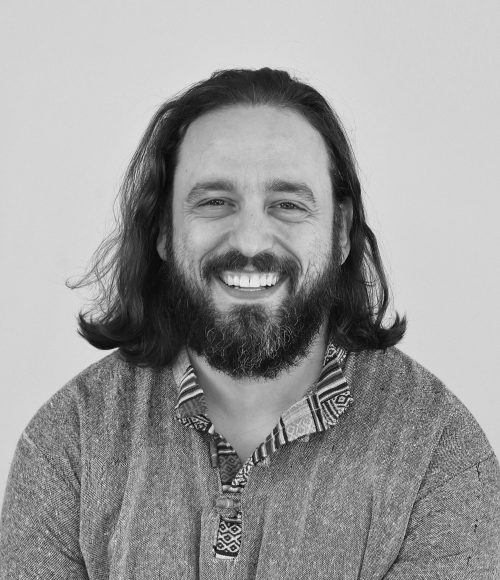 I am an ordinary person just like you. Driven on a quest for happiness, I decided to spend a few years in Indian ashrams, practicing meditation and learning their ways from gurus and Hindu priests.
I have lived as a monk for years in monasteries across Asia where I renounced all earthly possessions and discovered the enormous power we each have within ourselves.
I spent years being trained by shamans in tribes and jungles throughout South America.
And inspired by Jesus, Buddha, Shiva, Muhammad and others, I have spent 50 days in complete solitude, meditating, to feel what they felt, to experience what they experienced, to learn what they learned.
My mission was to figure out the secrets of a peaceful, calm and stress-free mind because everything we experience externally is a projection of our mind.
The solution to every problem we face is already inside us. Achieving the impossible becomes a reality when we learn the secrets to unlocking our minds' potential. And I'm here to share my discoveries with you so you too can achieve what you've always wanted and become your best self.
9 years
35 countries
5 continents
16 tribes, spiritualities and religions
18 shamans, priests, gurus and monks
11,238 hours meditating
147 days of solitude
1 time robbed
8 near-death experiences
A movie that touched the souls of millions.
Are You the Best Version of Yourself?
You are not your genes or the luck of your circumstances.
You are not your surroundings or your influences.
You are not what you eat or what you do.
You are what you choose.
Whether it's a conscious choice or an unconscious one is up to you. You are a collection of your choices. What you regularly choose are your habits. Where you choose to go, who you choose to spend time with, what you choose to fill the time with, that is who you are. And your choices can change. Who you are is a choice you can change at any time. You can be whoever you want and however you want.
If you want to be more joyful, more grateful, more peaceful, more filled with love and laughter, that starts with a choice you can make right here and now. 
Path to Peace With Todd Perelmuter Newsletter
Let the wisdom of ashrams, monasteries and shamans from around the world get delivered right to your inbox.
Fighting Covid Stress with Meditation & Mindfulness
Everyone faced enormous stress during the pandemic, perhaps none more so than our frontline and essential workers. That's why in 2020, EastWesticism provided free meditation and mindfulness classes to these brave men and women who were experiencing extreme stress. We helped over 20,000 people – many of whom were from New York City, the original epicenter of the virus – learn meditation, mindfulness, and other practical tools for lowering stress, staying focused, and being present at home and on the job.