"This captivating and beautiful film about nonduality is so simple yet so profound. Much love and thanks to all who were a part of creating this true gem"
"Thnak you for this wisdom. It makes me feel much better."
" Well done, excellent informative expose, great and wise narration. This will benefit many people. Great contribution to Human evolution"
"This is like a meditation, full of truth and peace. We all need this right now."
"That was absolutely beautiful. I have tears."
"As I am still battling the grief monster from my mother's death last year, your video really helped me work through this."
"Thank you talking about death. I need it. I need it very much to hear and listen to the wisdom of death."
The Miracle of Death - A Spiritual Film to Change Your Life FOREVER
Fear of death is a remarkable evolutionary advantage. Without it, our species wouldn't have fought so hard to survive such challenging times. That fear is an incredible drive for us to keep on living. And that's what this YouTube film is all about.
The dead don't mourn. It's us the living that must cope and find a way to move forward. The more we understand loss, the easier it is to survive it. Hope this film brings some understanding and comfort as we confront our impermanent nature. May we all learn to see the beautiful healing nature of loss and grief, and may that teach us how to live more fully during our brief and precious time on this planet.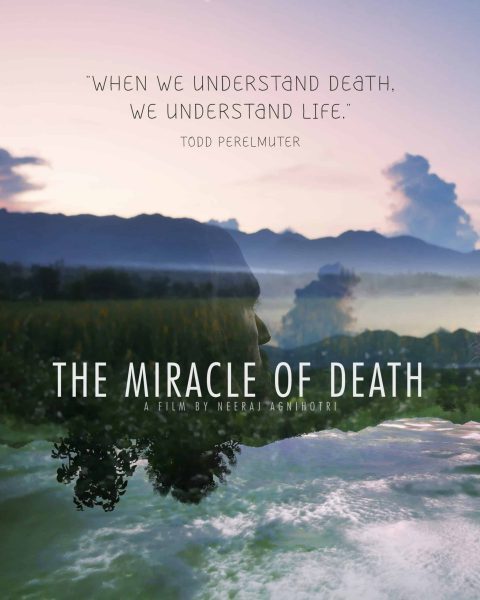 We will all take that final journey. Everyone we know and love will too. And yet it is the most feared and misunderstood adventure we will ever embark upon. It's something that touches us all, yet we are never prepared for it. That's why it is important that we have the tools and skills to get through those darkest of times.
It's is a film on the beauty of grief and the miracle of death. This film is for everyone who is grieving the loss of a loved one, for those who may be confronted with illness and mortality, and for everyone who's wondered what's next, where we're going, and ultimately, why we're here.
The Miracle of Death is a film for all those who are going through a hard time in their lives because of the loss of someone close to them and they want to know how they can let go, move on, or find some peace in their difficult situation. Such times bring feelings of meaninglessness, doubt, a crisis in faith, and a sense of unfairness in our lives. Hope this film will provide some comfort, healing and peace.

We are a non profit and operate solely thanks to support from people like you. If you would like to become a sponsor of our next film, please reach out to us at hello@eastwesticism.org
Path to Peace With Todd Perelmuter Newsletter
Let the wisdom of ashrams, monasteries and shamans from around the world get delivered right to your inbox.