When we're constantly juggling a million tasks, projects and problems in our mind, it can lead to burnout. Our minds become split in too many directions and it is exhausting. This is why we get burned out and why meditation is the key to the executive burnout problem.
When we are constantly busy, our lives feel chaotic and stressful. The more stress and responsibilities we have, the more vital it becomes to recharge, recenter and rebalance ourselves.
Here are the reasons burnout is such a problem, how meditation may help, and how to get started.
Meditation Creates Space to Avoid Executive Burnout
Executive burnout isn't just a problem of losing qualified talent. It's a symptom that stems from all level employees not having the tools to feel rejuvenated and refreshed every single day.
As time goes on, the daily grind becomes too much to bear. We must take time to reset and meditation is the best tool for solving the executive burnout problem.
When we are constantly in "Go Go Go" mode, our lives feel out of control. We never get to rest and recover from stress or even just busyness.
Meditating just a few minutes everyday tells the brain that we are not so busy that we can't take a few minutes to restore ourselves.
By meditating, we can rush rush rush without feeling so rushed. This is because we have taken time out of our day to be the complete opposite of rushed. This grounds us with peace amidst the chaos and allows us to conquer any task with mental ease and effortlessness.
Meditation is essential for busy lives. The busier, the more necessary it is. Most of our waking lives are always spent doing something, whether it's working, playing or being entertained. A little awake time dedicated to simply being is incredibly powerful and essential to avoiding executive burnout.
Meditation Activates the Stress-Releasing Mechanism in Our Bodies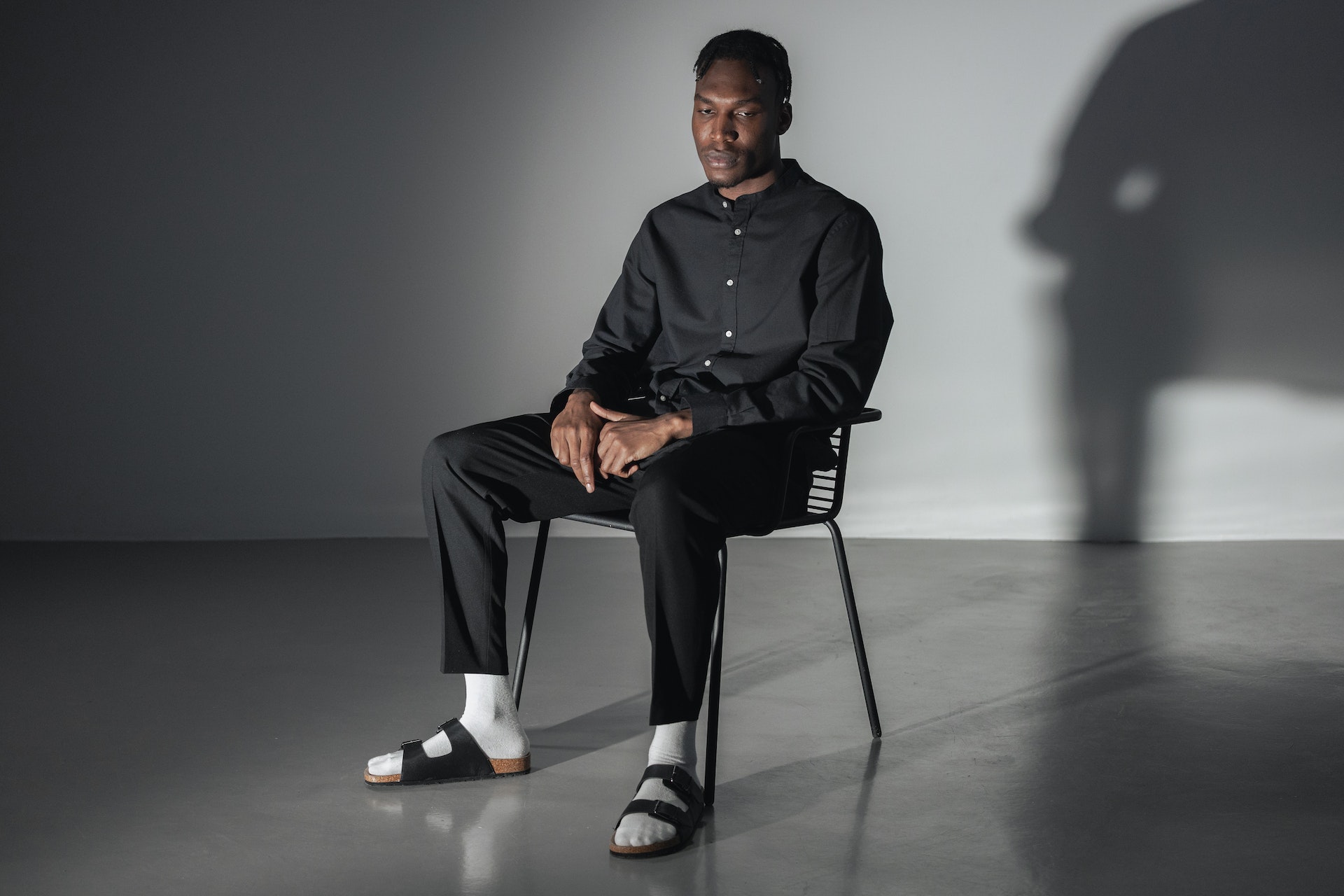 The body has two modes of operation: the sympathetic nervous system and the parasympathetic nervous system.
The sympathetic nervous system is our stress response, or fight or flight, system. All the oxygen rich blood floods to our arms or legs ready to run or fight. It's a great survival mechanism for running away from tigers, but not so great when stuck in stressful board meetings.
The parasympathetic nervous system is our rest and digest system. It is when the body can heal and recover from the stressful situation.
Normally, in nature, we would be mostly in our rest and recover mode. But in modern society, especially for high stress executives, we are nearly always in our stress mode by habit. This can easily be noticed by how much busy people struggle to put aside a few minutes a day to meditate — peace makes them anxious.
While massages, acupuncture, and other methods for stress reduction can help us relax, only meditation trains our mind to be in a constant state of relaxation.
Meditation almost immediately puts our brain into this rest and recover mode. It also physically alters the shape of the brain by enlarging the parts associated with regulating our moods.
The Effects of Long Term Stress
If we spend too much time in stress mode, we can suffer anxiety and panic attacks. If this mode persists for too long, it can lead to depression, heart disease, cancer and even death.
Meditation is the greatest tool we have today for releasing stress and relearning how we view stressful circumstances so they no longer induce stress. This lets us see problems more clearly, take decisive action and be more creative.
By developing our internal emotional and mental regulatory system, we can take on even more tasks with even more peace. This is why meditation may just be the key to the executive burnout problem we've been looking for.
Meditation is the Ultimate Powernap to Avoid Executive Burnout
Meditation can be like a powernap on steroids. It's so essential that we don't just rest our bodies, but that we also rest our racing mind.
When we sleep, our minds are actually very active. Only meditation truly allows our mind to settle down.
As everyone knows, a constantly racing mind is exhausting. And that's before having a high stress job.
With an executive level job, our minds can become so rushed and under so much pressure, that we lose the ability to naturally calm it. This leads to sleep problems as well as all the other problems that come from stress and anxiety.
A little meditation in the morning, the evening, or throughout the day has been shown to reenergize our bodies and minds, often better than sleep can do. This rejuvenation is why meditation is the key to the executive burnout problem.
Meditation Helps Executives Perform Stressful Tasks Without Stress
Meditation isn't just about relaxing. It's about training our mind to be more focused, present and alert. When we are in our heads all the time, our brain will say things like, "Oh no! This is a disaster! We're so screwed! This is the end of us!!!"
When we are present and fully engaged in the task at hand, we are laser focused. Thoughts may come in but we're too focused on what needs our attention to entertain thoughts of doom and gloom.
In this way, we can perform better because we are mindful of the problem, the causes, and we can create the mental space for creative solutions to enter.
Meditation isn't just the key to the executive burnout problem. It's the key to helping executives get the best out of themselves and their colleagues.
Meditation Clears Up Brainfog to Avoid Executive Burnout
A divided mind is an unfocused mind. When we're so used to dividing our attention, or we're used to always thinking about what we have to do next, we are not able to think clearly on the task at hand and what is needed in the now.
When our minds are exhausted, it stops performing at its peak. This kind of thinking is both unhelpful and it is stressful to feel overstretched.
Meditation gives us clearer thinking by training the mind to focus. All meditation is is the practice of focusing on either your breath, a mantra, or your body. This is focus-training.
The more we practice developing our focus and attention, the more our minds become tools that we use and not tools that use us.
Being present, being focused, and being relaxed are the antidote to brainfog and burnout.
Starting a Meditation Program for Your Company to Prevent Executive Burnout
A great meditation program at your office will incorporate simple, straightforward, no-nonsense teaching from someone who understands the corporate world and its demands.
The program should include extensive initial instruction along with the scientific mechanisms behind how it works so that people will not only know how to meditate, but so they will understand the benefits and what to expect so they keep meditating.
Follow-ups are highly recommended because an instructor can answer questions that have come up for people, as well as refresh everyone's skills and techniques. We all need reminders and these follow-ups are great ways to reinforce the habit of a daily meditation practice. These can be weekly, monthly, or quarterly.
Yep, Meditation is the Key to Avoiding Executive Burnout
Meditation gives high-stress executives the opportunity to recenter themselves every single day. This way, years of grinding away do not catch up to them. Sometimes we can't see burnout coming because we've become so accustomed to pushing through it, but this is not sustainable.
We must give our bodies and mind full rest and recovery every single day in order to keep conquering and excelling. That is why meditation really is the best key to solving the executive burnout problem.
Get some peace delivered straight to your inbox.